Terra Linda High School
Class of 1969 - San Rafael, California USA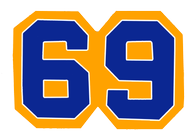 ~~~~~~~~~~~~~~~~~~~~~~~~~~
Meet Our 2020 Class of 1969 Scholarship Award Winner...
It is with pleasure and honor that we introduce - Molly Madden - our 11th TLHS Class of 1969 Scholarship Award winner. You can read all about Molly and her many accomplishments on the 'Class of 1969 Scholarship Info' webpage here.
Molly is an inspiration in more ways than one.
If our future is in the hands of young women and men like Molly - the future is looking bright.
Congratulations Molly Madden
The TLHS Class of 1969 Scholarship Winner for 2020!
~~~~~~~~~~~~~~~~~~~~~~~~~~
Next Up In July, August, September, October of 2020...
(There's still no predicting when life will get back to 'normal' allowing for us to safely schedule 'Mini-Reunions', picnics, hikes, dinners and other types of TLHS Class of 1969 happenings. 'Till the future looks brighter - please keep an eye on this space and your ear to the ground in order to learn about the next set of adventures we can accurately plan.)
Enjoy your days...
ANNOUNCEMENTS
You can safely and securely donate to our fund (in any amount) right now through PayPal!
Thanks for keeping our 'Trojan Spirit' alive!